Step 1: Conference capture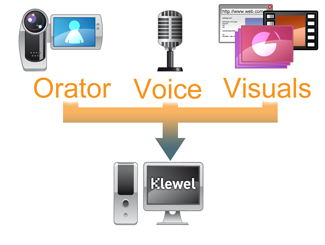 All the content of your event is digitally captured in real time using our capture station.
Our system can handle multiple cameras, one or multiple audio channels (e.g simultaneous translations) and the projected slides.
The synchronization between all the streams is ensured.
The system is completely non intrusive as data is captured from the sources (camera, microphones and beamer feed).
The speakers do not need to provide us with any original slides.
Question(s) about this step? > Show the FAQ
Question(s) about this step? > Hide the FAQ
FAQ
I have no camera or microphone, can you provide them?Yes! We can provide all the materialHow many audio channels can your system capture? (I am having simultaneous language translation)Our current capture station can handle 8 simultaneous channels.
Any other question? > Please contact us